Doodletown Birding Trip
Saturday, May 20, 5:30 am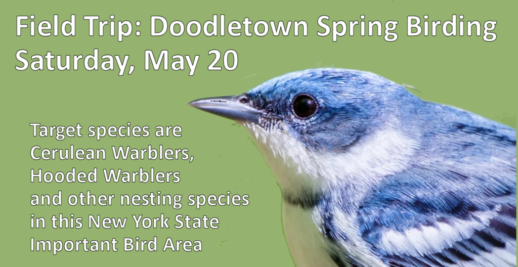 Meet us 5:30 am at the entrance of the Doodletown Important Bird Area on Route 9W south of Bear Mountain State Park in Rockland County. (See Google link below.)  Rain or shine.
We will be birding this famed warbler hotspot at dawn's early light enjoying a spectacular dawn chorus of bird song. Nesting Hooded and Cerulean Warblers are two highlights. We'll start up the trail by 5:40 am so please be on time or even a little early.
No registration needed. Extensive walking. Bring water. Dress in layers. Best for adults and youth 10 and up. Rain or shine. Only severe weather cancels so check our website calendar before traveling if any question.