Thursday, October 20, 2022
9:00 am to 12 noon
Fire Island
Hawk Watch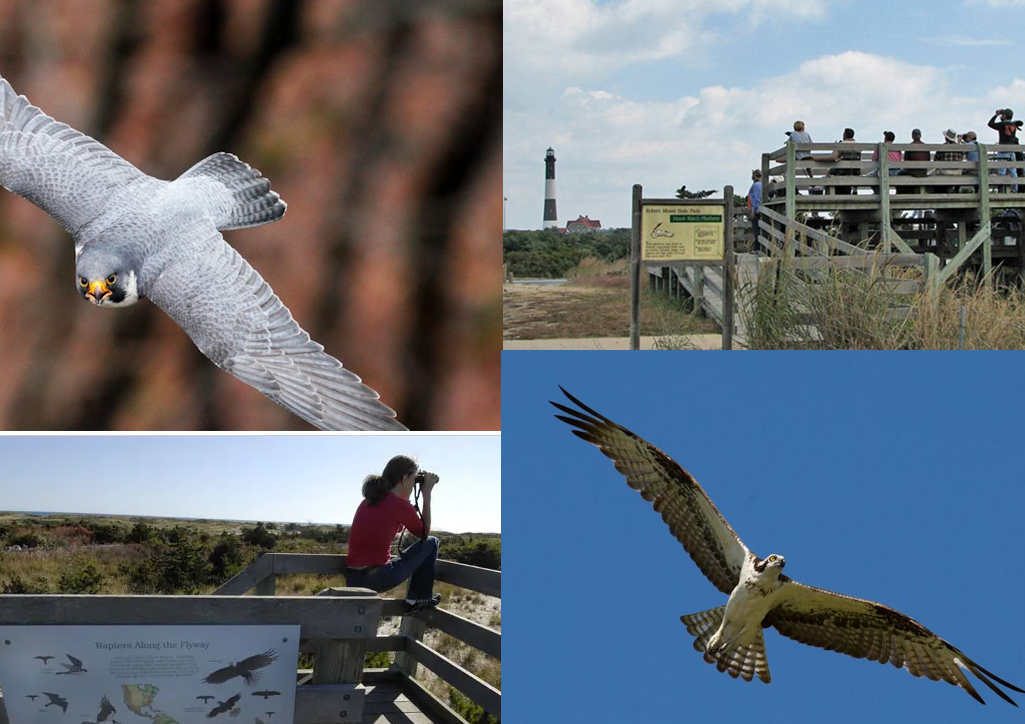 Fire Island Hawk Watch is within Robert Moses State Park in between parking lot #5 and the Fire Island lighthouse. There is a large viewing platform (see picture) at the hawk watch as well as a permanent display of different migrating birds of prey. 
This Hawk Watch is staffed by volunteers with (usually) daily coverage September through November as well as a regular crew of birders and bird photographers present most days during fall migration.
Meet the group from Saw Mill River Audubon at 9:00 am at the hawk watch viewing platform. (There is a public bathroom across the road from the viewing platform.)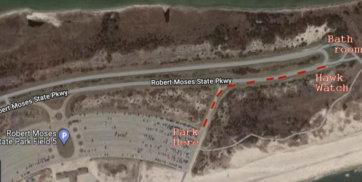 We expect to stay at the hawk watch for at least two hours and maybe longer depending on the flight. Or maybe less depending on conditions. You are welcome to stay longer or shorter as you wish, of course. There is also often interesting birding on the boardwalks to/from the Fire Island lighthouse.
Dress for the weather but in layers so you can adapt if the exposed sun is too warm or if the breeze off the ocean gets too cool. Bring water or other beverage and a snack or lunch, as you wish.
Bring binoculars or let us know in advance if you want to borrow one or more from SMRA to use during this field trip.