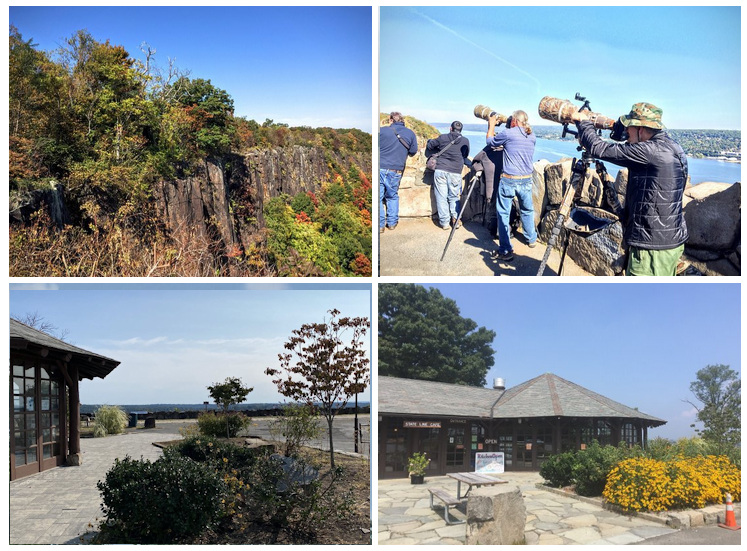 State Line Overlook Hawk Watch is just off the Palisades Parkway—it has its own marked exit from the Parkway. [Google map link.] The Hawk Watch is staffed by volunteers with (usually) daily coverage September through November as well as a regular crew of birders and bird photographers present most days during fall migration.
Meet the group from Saw Mill River Audubon at 9:00 am at the largest lookout that is closest to the Overlook Cafe.
(The Cafe is usually open 9:30 am to 5:00 pm.
More here
.)
Restrooms are available in the same building.
This lookout is as close as 200 feet from the parking area, depending where you park, and accessible across level paved walkways.
We expect to stay for at least two hours and maybe longer depending on the flight. You are welcome to stay longer or shorter as you wish! 
Dress for the weather but in layers so you can adapt if the exposed sun is too warm or if breezes above the river get too chilly. Bring water or other beverage.
Bring binoculars or let us know in advance if you want to borrow one or more from SMRA to use during this field trip.