Brinton Brook Sanctuary is Saw Mill River Audubon's largest sanctuary, covering 156 acres and offering over four miles of hiking trails through a variety of habitats.  The entrance road to Brinton Brook Sanctuary is marked with a sign and located off Route 9A in the Town of Cortlandt, New York, just north of the Village of Croton-on-Hudson.  The trails of Brinton Brook Sanctuary connect to the Highland Trail, part of the Croton-on-Hudson village trail system, and overlooking the Hudson River. There are no restrooms or other public facilities in this sanctuary.
Join us for a free guided walk every second Saturday starting 9:00 am from the main parking area of Brinton Brook Sanctuary.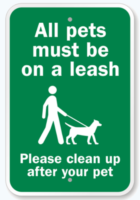 Click to enlarge with captions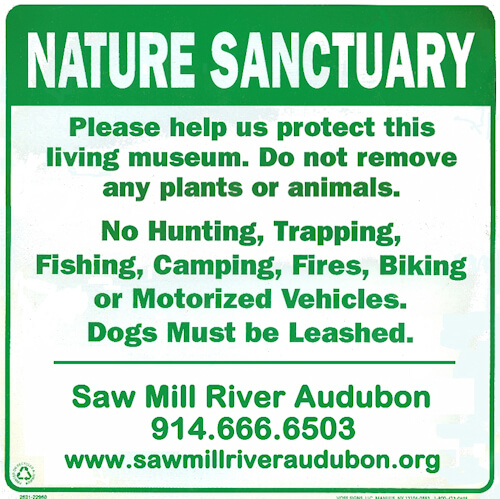 All of our sanctuaries are open to visitors free of charge, seven days a week, sunrise to sunset.
We are grateful for the ongoing help of our sanctuary neighbors and Trail Walker volunteers to watch over our sanctuaries.
If you walk in Brinton Brook regularly, please consider submitting Trail Walker Reports so we know about trail conditions, visitors and any plant or wildlife sightings you might want to share.
Please contact our office in advance if you want to bring a group to one of our sanctuaries, even if your group will be self-guided. Parking is limited and there are other groups regularly scheduled to meet at our sanctuaries.
With advance notice, we also may be able to provide your group with a guided walk.
Even if your group wishes to visit without an Audubon guide, please contact us in advance to let us know when you will be visiting and the estimated number of vehicles and visitors in your group. Thank you.
Laura and Willard Brinton gave the original 112 acres of Brinton Brook Sanctuary to National Audubon to permanently protect their land as a wildlife sanctuary.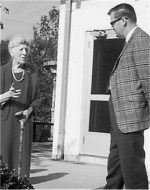 After Laura's death in 1975, an additional 17 acres were added to the sanctuary by the Brintons' niece, Ruth Brinton Perera.
Saw Mill River Audubon managed Brinton Brook Sanctuary for National Audubon from 1958 to 1991, when full ownership of the original sanctuary lands was transferred to our organization.
In 1995 Saw Mill River Audubon added the Coyote Trail to link Village trails through a 27-acre parcel in the northeast corner. This parcel is owned by the Village of Croton-on-Hudson and managed by Saw Mill River Audubon as part of Brinton Brook Sanctuary.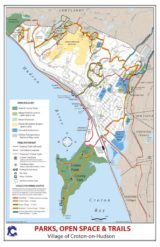 The Village of Croton-on-Hudson trail map is available online here.
Saw Mill River Audubon is committed to protecting and restoring the native habitats at Brinton Brook Sanctuary for the benefit of birds, other wildlife and people.