Choate Sanctuary is 32-acres of protected forest in the middle of a largely residential area. It offers over a mile of walking trails through rolling hills with beautiful stone outcroppings. There are no restrooms or public facilities in this sanctuary. Access to Choate Sanctuary is more difficult than our other sanctuaries because parking is limited. Choate Sanctuary is also on a corner of two busy roads: Route 133-Millwood Road and Crow Hill Road just west of Mount Kisco.
The sanctuary entrance is off Crow Hill Road and marked with a sign. Parking is best along Red Oak Lane across Crow Hill Road from the sanctuary entrance taking care not to block neighbors' driveways. Please use extreme caution crossing Crow Hill Road. Safety tip: always walk off the pavement on the left side of any busy road without sidewalks
Please contact our office in advance if you want to bring a group of more than 6 people and/or three cars to any one of our sanctuaries. Parking is very limited and there are other groups regularly scheduled to meet at our sanctuaries.
With advance notice, we also may be able to provide your group with a guided walk.
Even if your group wishes to visit without an Audubon guide, please contact us in advance to let us know when you will be visiting and the estimated number of vehicles and visitors in your group. Thank you.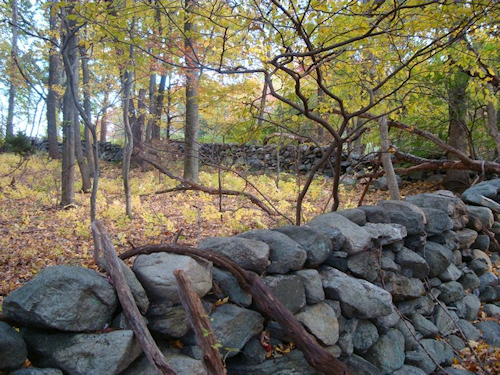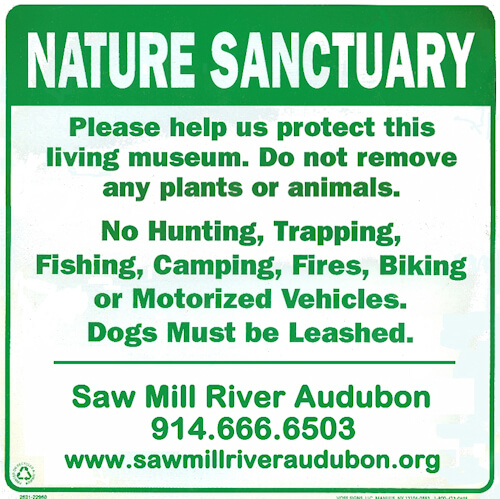 All of our sanctuaries are open to visitors free of charge, seven days a week, sunrise to sunset.
We are grateful for the ongoing help of our sanctuary neighbors and Trail Walker volunteers to watch over our sanctuaries.
The heirs of Joseph H. Choate, Jr. gave 23 acres to the New Castle Land Conservancy in 1972 in memory of their father. Three additional acres were added to the sanctuary in 1974 by Geoffrey Platt, in memory of his wife Helen Choate Platt.
In 1975, when the New Castle Land Conservancy merged with Saw Mill River Audubon, ownership transferred to Saw Mill River Audubon.
In 1997, approximately four acres were added to the northern part of the sanctuary under a 99-year lease from the Town of New Castle.