public field trips & programs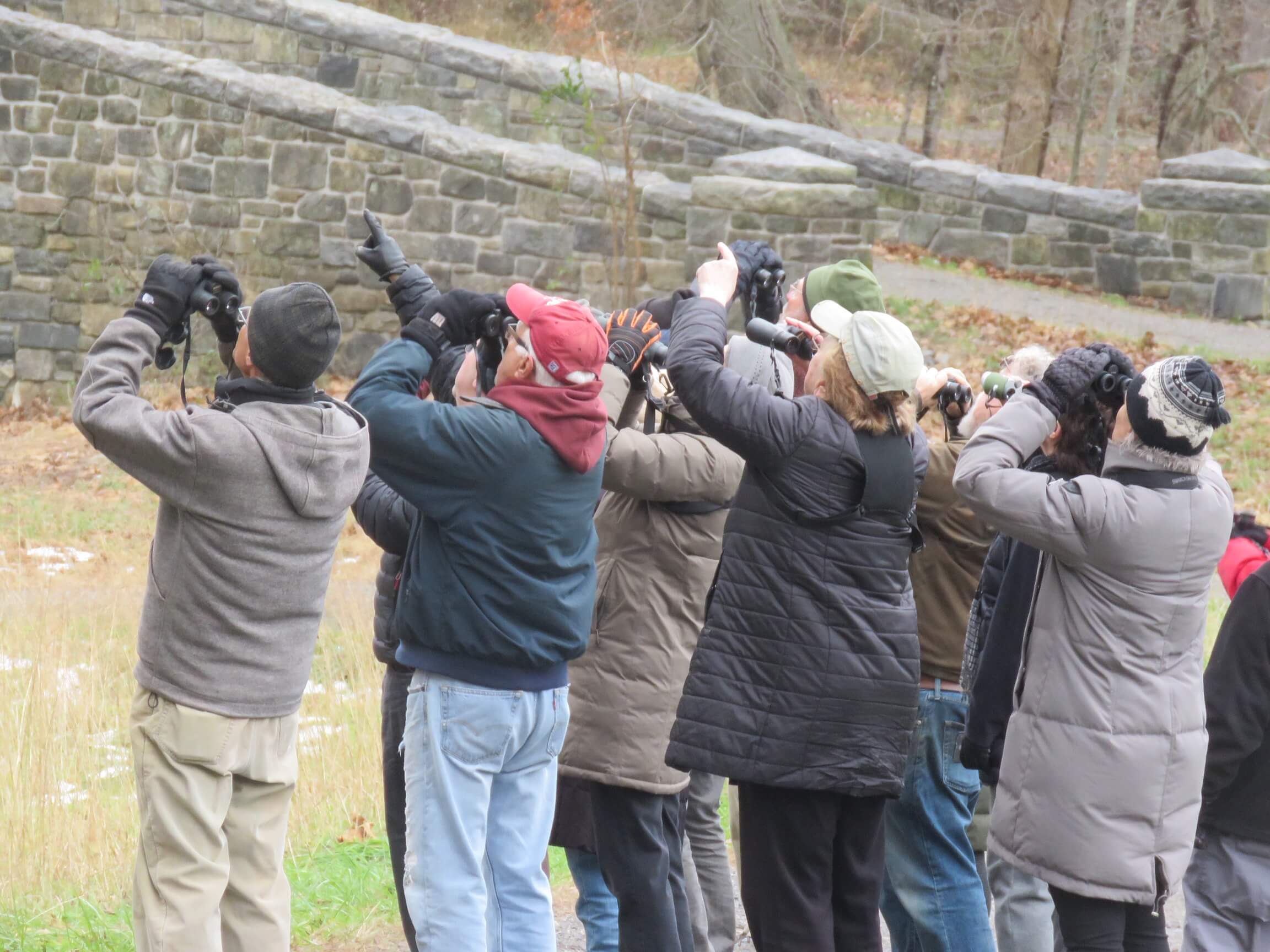 Saw Mill River Audubon offers a year-round calendar of public programs and field trips.
Our public programs are offered free of charge as part of our environmental education outreach.
Support for Public Field Trips
We do suggest for a donation of $5/adult/trip for our public field trips guided by SMRA staff or volunteers. This donation is entirely voluntary and all are welcome on our trips regardless of donation. Some prefer to offer this donation once a year.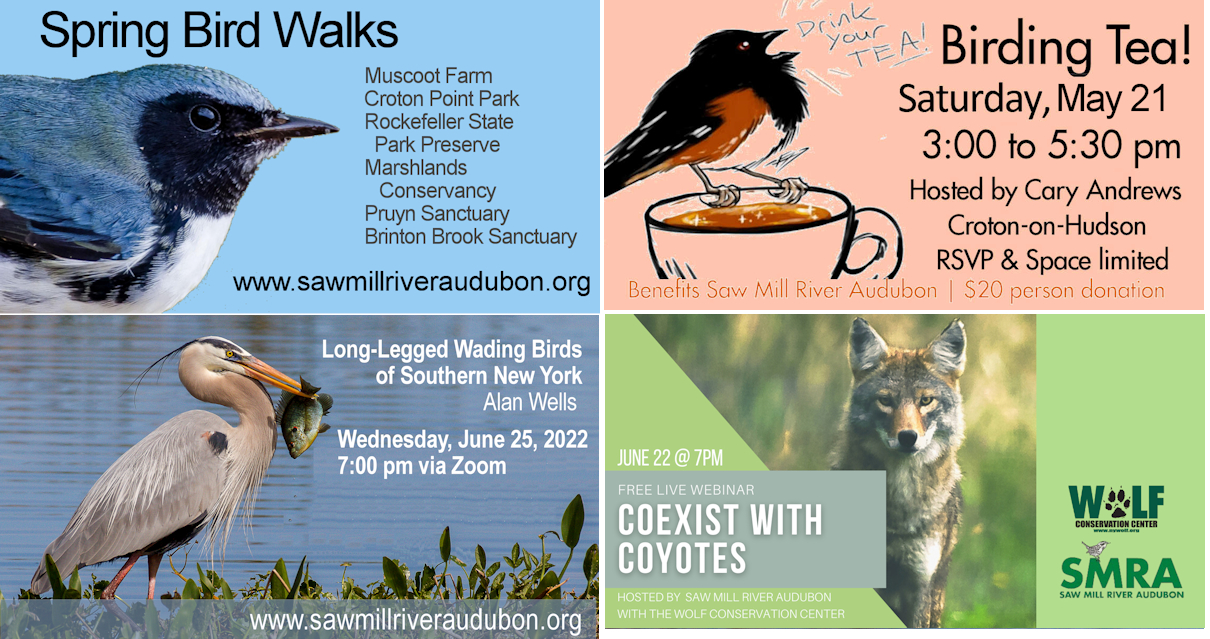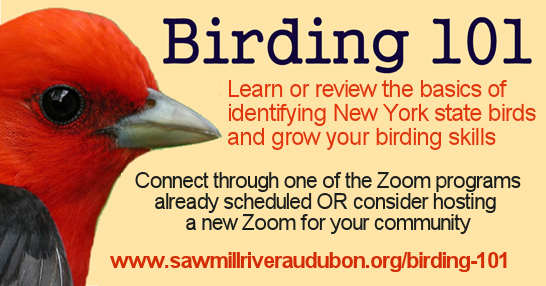 We welcome beginning and experienced birders of all ages on our field trips! Whether you are brand new to birding or an experienced birder, check out our field trip tips to learn more about ho we do group birding.
More About Our Field Trips
Some of our field trips are limited by registration to protect sensitive species and for a more positive experience for the group.
Be sure to subscribe to our free, private email list to get early notice of trips that require registration as well as notice of new trips added since our last newsletter.
Most of our trips are best suited for ages 10 and up unless otherwise specified.
We have binoculars for free loan for any field trip, with notice.
If we need to cancel a field trip, we will update our Google calendar, put a message on our office phone (914-666-6503), and send out an update to our private email list.
We encourage carpooling and suggest that carpoolers offer to share costs of for gas/tolls with drivers. (This practice is obviously on pause during the COVID pandemic.)
Extended Field Trips
We also offer extended weekend birding trips.
Past trips:
Adirondack Winter Birding (2022),
Cape Ann, MA (February 2020),
South Jersey Birding (August 2018),
South Jersey Birding (August 2017),
Winter Birds in Minnesota (January, 2017),
Cornell Lab & Montezuma NWR (November, 2016),
South Jersey Birding (November, 2015),
Spring Coastal Birding (May, 2014),
Winter Birds in Minnesota (February, 2014),
Adirondack Winter Birding (2013),
Delaware Bay Spring Birding (2012).
We also sponsor at least one birding trip each year to other parts of the United States or to other countries, practicing ecotourism in our trip planning to support local conservation organizations and habitats. All our extended trips also include a tax-deductible donation to SMRA as part of their cost.
Where we have traveled:
Gaspé Peninsula, Quebec (2022),
Yellowstone (May 2021),
Trinidad & Tobago (November 2019),
Nebraska Cranes (March, 2019),
California Coast (September 2018),
Southeast Arizona (April 2018),
Coastal Texas (November 2017),
Magee Marsh (April 2017),
Southwest National Parks (October 2017),
Gaspé Peninsula, Quebec (July 2016),
Cuba (February/March 2016),
Trinidad (October 2015),
Olympic National Park (May 2015),
Belize (March, 2014),
Yellowstone (May, 2013),
Texas Coast & Hill Country (April, 2012),
Costa Rica (March, 2011),
Nebraska Cranes (March, 2010),
Southeast Arizona (April, 2008), and
Trinidad (April, 2007).