Haas Sanctuary protects 14 acres of woodland ridge in between Tripp Street and Sheather Road on the eastern edge of the Town of New Castle.
The Sheather Road entrance sign, interpretive trail signs, and benches were all made possible through a grant from the New York City Environmental Fund administered by the Hudson River Foundation. Additional assistance with planning was provided by Campbell Engineering and the Town of New Castle.
Please contact our office in advance if you want to bring a group of more than 6 people and/or three cars to any one of our sanctuaries. Parking is very limited and there are other groups regularly scheduled to meet at our sanctuaries.
With advance notice, we also may be able to provide your group with a guided walk.
Even if your group wishes to visit without an Audubon guide, please contact us in advance to let us know when you will be visiting and the estimated number of vehicles and visitors in your group. Thank you.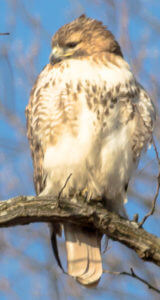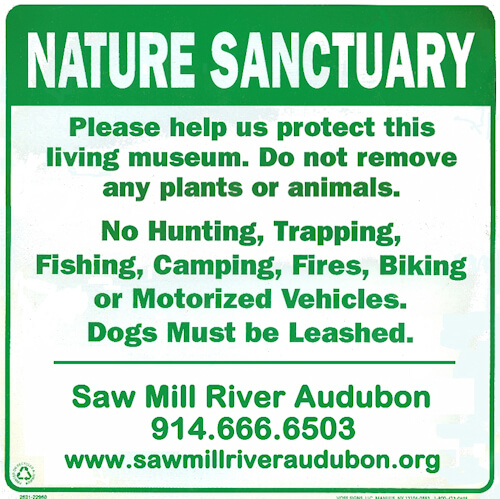 All of our sanctuaries are open to visitors free of charge, seven days a week, sunrise to sunset.
We are grateful for the ongoing help of our sanctuary neighbors and Trail Walker volunteers to watch over our sanctuaries.
The first seven acres along Tripp Street were initially deeded by the Haas Family to the New Castle Land Conservancy in the early 1970s in memory of George C. Haas. Ownership was transferred to Saw Mill River Audubon in 1975.
Seven additional acres along Sheather Road were donated to Saw Mill River Audubon by the Betts Family of Chappaqua in 2007.
Saw Mill River Audubon is committed to protecting and restoring the native habitats at Haas Sanctuary for the benefit of birds, other wildlife and people.