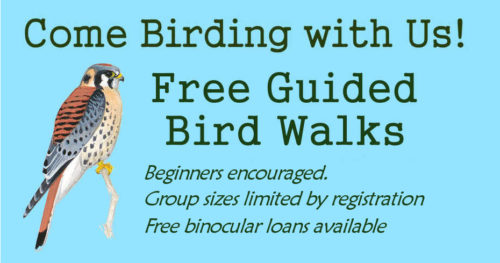 Special Westchester Events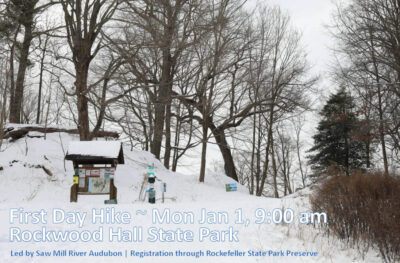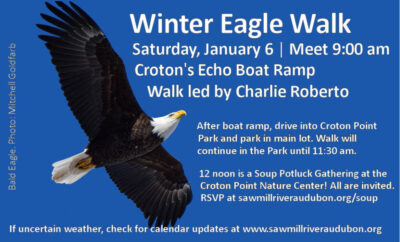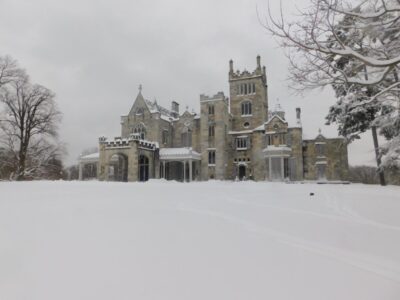 * Click image or link below to register
Eagle Watch at Lyndhurst
Saturday, February 10, 1:00 pm to 4:00 pm
Come and watch the Hudson River with us on the
shoreline of Lyndhurst Mansion for eagles and other birds.
Come and leave anytime between 1:00 pm and 4:00 pm.
Register to get reminders and event updates.
Details and registration here

Field Trips Outside Westchester

Click on event images below for more information and to register.

When you register for a field trip, we will send you an email with the meeting place and other details and we will also send reminder emails before the trip.

If you don't get a confirmation email, first check your spam/trash email folders and then email our office because we want to be sure you received all event info and updates.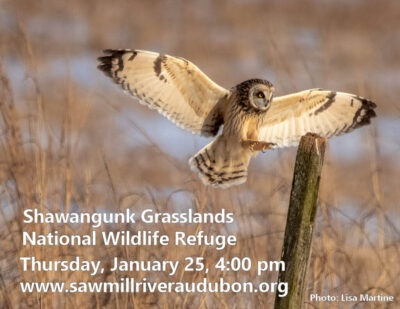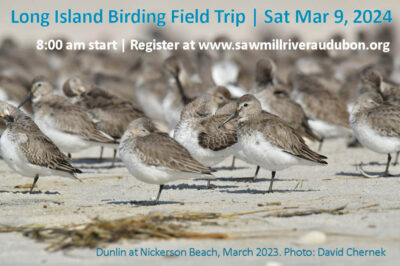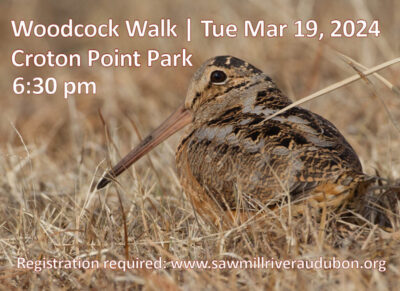 Monthly Bird Walks at Westchester Hotspots

Below are walks that we offer every month to key birding hotspots in Westchester: Croton Point Park, Edith Read Sanctuary (in winter months), Lyndhurst, Marshlands Conservancy (spring through fall), Muscoot Farm and Rockefeller State Park Preserve. We do limit our walks to 25 people by advance registration but we sometimes end up with fewer people depending on the weather and cancellations. We often draw from walk waiting lists the week before each walk so you may want to choose that option if a walk is showing as sold out.