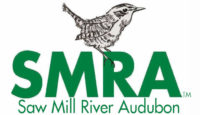 use the form below to report on sanctuary condtions
Saw Mill River Audubon Trail Walkers are volunteers who commit to walk at least one trail in one of our sanctuaries on a regular basis. Trail Walkers report on trail conditions, visitors seen, work needed, and any plant or wildlife sightings. Trail Walkers help to protect and improve our sanctuaries.
If you have recently walked in one of our sanctuaries but are not a Trail Walker, you are still welcome to use this online Trail Walker report to send us your observations.
Please do include your phone or email address so that we may contact you with any questions. (Any personal contact information that you share with us will only be used by us to contact you about your Trail Walker report.)