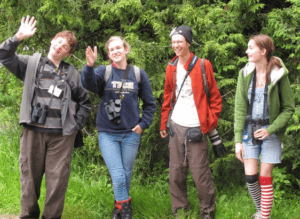 Saw Mill River Audubon offers scholarships to youth age 13-17 to help underwrite the costs for a environmental camp, workshop or class.
Over the past 65 years, we have assisted over 160 youth and adults with scholarships.
Our scholarships are not awarded on the basis of financial need but on the level of environmental interest shown by the applicant through coursework and/or extracurricular or volunteer activities.
We especially focus on applicants who will apply their experience in ongoing environmental education and outreach in their circles of influence where in local communities, school or work.
The Larry Light Memorial Scholarship Fund for Youth was established by the Light family and their friends in 1981 and has been strengthened over the years with additional gifts from our members and friends.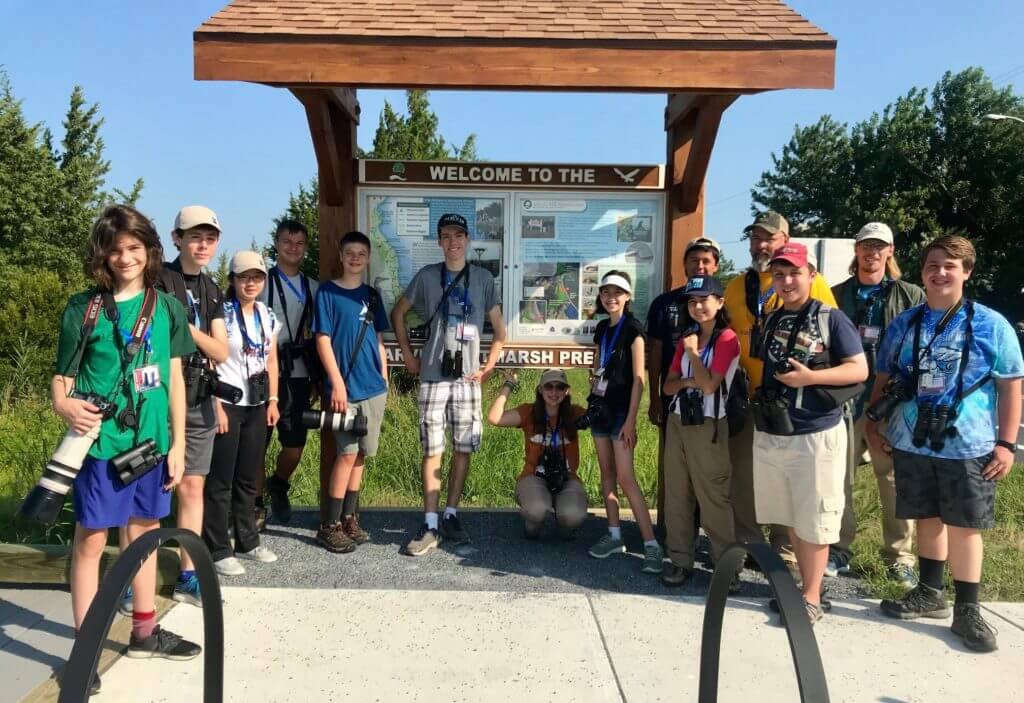 Below are examples of what we have funded in the past but our scholarships are not limited to these programs.
an environmental study trip,
a high school science research trip,
The maximum amount of our youth scholarship award varies based on funds available but has typically covered all or most program costs.
Applicants select their program themselves and then apply for a SMRA scholarship.
We now have a rolling deadline for applications. As soon as you know the event you want to attend, use this online application to apply.
Then have two adults send us reference emails, as described on the above application.
We typically make a decision with a month of your application but do plan ahead since many summer youth programs will fill up by January!
2023: Nina Virgil:
National Audubon Youth Birding Camp, Maine
2022: Adella DaPice:
Bronx Zoo Teen Program

2021: Samuel Plyter:
National Audubon Youth Birding Camp, Maine

2020: Adam Vinson:
National Audubon Youth Birding Virtual Camp
2019: Erik Brodsky, National Audubon Coastal Bird Studies for Teens, Maine
2018: Aidan Perkins, VENT/American Birding Association, Camp Chiricahua, Arizona
2017: Hannah Mirando, Cornell Laboratory of Ornithology Young Birder Event
2017: Max Kogut, National Audubon Youth Birding Camp, Maine
2016: Mack Meller, National Audubon Youth Birding Camp, Maine
2015: Eamon Freiburger, National Audubon Youth Birding Camp, Maine
2015: Josiah Wiedenheft, New York Department of Environmental Conservation Wildlife Camp
2014: Alex Chin, New York Department of Environmental Conservation Wildlife Camp
2013: Anna Roberto, Minnesota Owl Banding Research Trip
2011: Lewis Lolya, National Audubon Youth Birding Camp
2010: Benjamin Van Doren, American Birding Association Youth Birding Camp
2010: Sophia West, Fiji Marine Biology Study Trip
2009: Kyle Bardwell, Costa Rica SMRA Birding Trip