Listed below are special in-person programs and upcoming Zoom program. If registration is required, click on image or text link for more information and to make your reservation.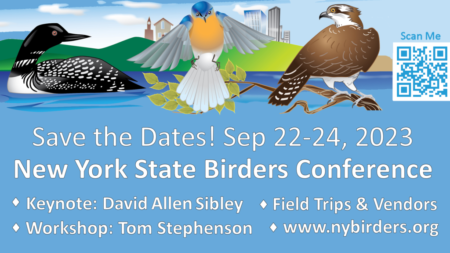 Register early for your choice of field trips and workshops.  Saw Mill River Audubon is the host for this special weekend birding event being held in Westchester County for the first time in 20 years. Learn more and register today: www.nybirders.org
Click on any event image below to get the Zoom link and email reminder. After you register, look for a confirmation email via EventBrite with the Zoom link.  If you do not receive a confirmation from EventBrite, check your spam/trash folders and, as needed, email our office for the Zoom link. You will also receive at least one reminder email before the program with the Zoom link.
Introduction (or review) of shorebird identification in time for the southbound flight of shorebirds in SE New York. Handout provided.
Read More »