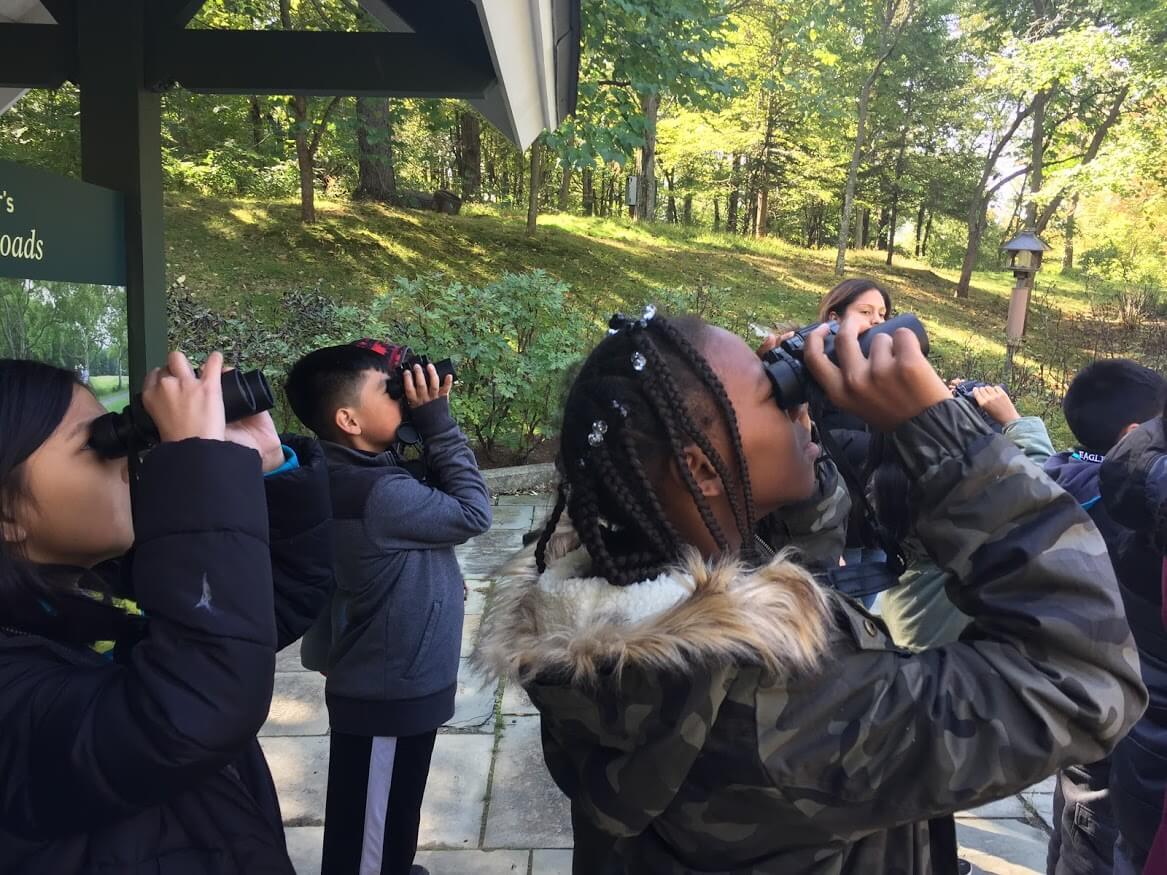 Since our beginning, Saw Mill River Audubon has had a commitment to offer environmental education to children and youth
What's New?
Free school field trips are booking now for the 2022-2023 school year!
Free Audubon-guided field trips, with bus costs reimbursed, are once again available to visit Rockefeller State Park Preserve under New York State's Connect Kids to Parks program.
Lunetta Explorer Bags are now available at twelve local libraries! For adults and youth. See below!
Ask us about guided walks and activities times for your class/group using these naturalist exploration kits.
"Check out an Adventure!" by borrowing one of our Mr. Lunetta Explorer Bags available at twelve local libraries. These are good for children and adults. The bags have a wealth of ideas for exploring nature PLUS two pairs of binoculars and other nature study tools. Read more here.
Our experienced educators visit area classrooms to offer hands-on programs about local birds, other wildlife and habitats.
Our most popular classroom presentations, tailored for all grade levels are:
Westchester Birds,
Westchester Mammals,
Birding 101
and Raptors for Rookies.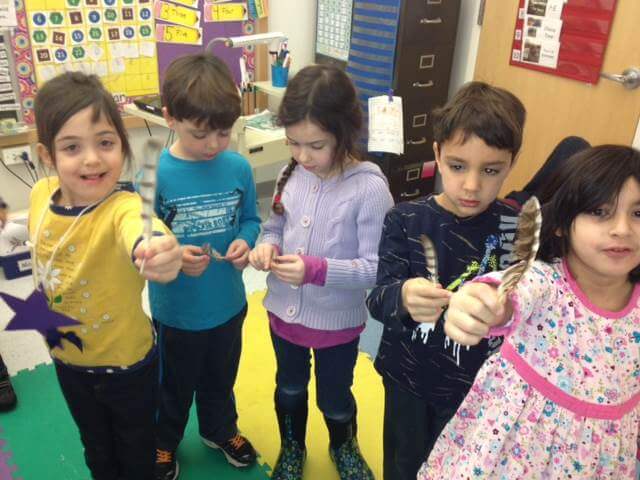 Please note that our classroom programs do not use live animals but, instead, we offer multimedia explorations of the topic along engaging hands-on learning activities.
Our most popular guided field trip for students is at our Pinecliff Sanctuary for either a seasonal exploration walk or a pond study, including collection and release of tadpoles and other aquatic life. Pinecliff also offers a wheelchair-accessible boardwalk able to accommodate students of varied mobility.
Contact our office to inquire about scheduling and sliding-scale pricing for our guided school and youth field trips.
We also partner with New York State Parks to offer guided field trips to Rockefeller State Park Preserve.
Under the NYS Connect Kids to Park grant program, both your busing costs and the Audubon program fees can be completely covered, with no charge to your school!
Download our Connect Kids to Park flyer to learn more.