Saw Mill River Audubon publishes a seasonal newsletter distributed to our chapter members and members of National Audubon in our chapter area.
We send complimentary newsletters to area libraries and organizations.
We also offer the option to receive only a digital copy of our newsletter. Subscribe here to our digital newsletter.
This web page also offers a digital archive of our past newsletters including the most recent issue.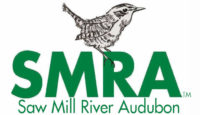 1

2023-04-Audubon_Newsletter_Winter-2023.pdf

application/pdf2023-04-Audubon_Newsletter_Winter-2023.pdf

Open Download Copy Link

3.33 MB

2023-11-21

November 21, 2023

2023-11-21

November 21, 2023

2023-03-Audubon_Newsletter_Fall-2023.pdf

application/pdf2023-03-Audubon_Newsletter_Fall-2023.pdf

Open Download Copy Link

3.82 MB

2023-08-15

August 15, 2023

2023-08-15

August 15, 2023

2023-02-Audubon_Newsletter_Summer-2023.pdf

application/pdf2023-02-Audubon_Newsletter_Summer-2023.pdf

Open Download Copy Link

2.91 MB

2023-05-31

May 31, 2023

2023-05-19

May 19, 2023

2023-01-Audubon_Newsletter_Spring-2023.pdf

application/pdf2023-01-Audubon_Newsletter_Spring-2023.pdf

Open Download Copy Link

1.07 MB

2023-02-28

February 28, 2023

2023-02-28

February 28, 2023

2022-04-Audubon_Newsletter_Winter-2022.pdf

application/pdf2022-04-Audubon_Newsletter_Winter-2022.pdf

Open Download Copy Link

693.2 KB

2022-12-16

December 16, 2022

2022-12-16

December 16, 2022

2022-03-Audubon_Newsletter_Fall-2022.pdf

application/pdf2022-03-Audubon_Newsletter_Fall-2022.pdf

Open Download Copy Link

900.05 KB

2022-08-08

August 8, 2022

2022-08-08

August 8, 2022

2022-02-Audubon_Newsletter_Summer-2022.pdf

application/pdf2022-02-Audubon_Newsletter_Summer-2022.pdf

Open Download Copy Link

1.03 MB

2022-06-27

June 27, 2022

2022-06-27

June 27, 2022

2022-01-Audubon_Newsletter_Spring-2022.pdf

application/pdf2022-01-Audubon_Newsletter_Spring-2022.pdf

Open Download Copy Link

620.94 KB

2022-05-19

May 19, 2022

2022-05-19

May 19, 2022

2021-04-Audubon_Newsletter_Winter-2021.pdf

application/pdf2021-04-Audubon_Newsletter_Winter-2021.pdf

Open Download Copy Link

449.25 KB

2021-11-24

November 24, 2021

2021-11-24

November 24, 2021

2021-03-Audubon_Newsletter_Fall-2021.pdf

application/pdf2021-03-Audubon_Newsletter_Fall-2021.pdf

Open Download Copy Link

585.31 KB

2021-08-06

August 6, 2021

2021-08-06

August 6, 2021

2021-02-Audubon_Newsletter_Summer-2021.pdf

application/pdf2021-02-Audubon_Newsletter_Summer-2021.pdf

Open Download Copy Link

598.14 KB

2021-05-09

May 9, 2021

2021-05-09

May 9, 2021

2021-01-Audubon_Newsletter_Spring-2021.pdf

application/pdf2021-01-Audubon_Newsletter_Spring-2021.pdf

Open Download Copy Link

2.04 MB

2021-02-18

February 18, 2021

2021-02-21

February 21, 2021

2020-04-Audubon_Newsletter_Winter-2020.pdf

application/pdf2020-04-Audubon_Newsletter_Winter-2020.pdf

Open Download Copy Link

1.97 MB

2021-02-17

February 17, 2021

2021-02-17

February 17, 2021

2020-03-Audubon_Newsletter_Fall-2020.pdf

application/pdf2020-03-Audubon_Newsletter_Fall-2020.pdf

Open Download Copy Link

922.88 KB

2021-02-17

February 17, 2021

2021-02-17

February 17, 2021

2020-02-Audubon_Newsletter_Summer-2020.pdf

application/pdf2020-02-Audubon_Newsletter_Summer-2020.pdf

Open Download Copy Link

418.06 KB

2021-02-17

February 17, 2021

2021-02-17

February 17, 2021

2020-01-Audubon_Newsletter_Spring-2020.pdf

application/pdf2020-01-Audubon_Newsletter_Spring-2020.pdf

Open Download Copy Link

857 KB

2021-02-17

February 17, 2021

2021-02-17

February 17, 2021

2019-04-Audubon_Newsletter_Winter-2019.pdf

application/pdf2019-04-Audubon_Newsletter_Winter-2019.pdf

Open Download Copy Link

611.26 KB

2021-02-17

February 17, 2021

2021-02-17

February 17, 2021

2019-03-Audubon_Newsletter_Fall-2019.pdf

application/pdf2019-03-Audubon_Newsletter_Fall-2019.pdf

Open Download Copy Link

587.07 KB

2021-02-17

February 17, 2021

2021-02-17

February 17, 2021

2019-02-Audubon_Newsletter_Summer-2019.pdf

application/pdf2019-02-Audubon_Newsletter_Summer-2019.pdf

Open Download Copy Link

583.59 KB

2021-02-17

February 17, 2021

2021-02-17

February 17, 2021

2019-01-Audubon_Newsletter_Spring-2019.pdf

application/pdf2019-01-Audubon_Newsletter_Spring-2019.pdf

Open Download Copy Link

337.77 KB

2021-02-17

February 17, 2021

2021-02-17

February 17, 2021

2018-04-Audubon_Newsletter_Winter-2018.pdf

application/pdf2018-04-Audubon_Newsletter_Winter-2018.pdf

Open Download Copy Link

541.16 KB

2021-02-17

February 17, 2021

2021-02-17

February 17, 2021

2018-03-Audubon_Newsletter_Fall-2018.pdf

application/pdf2018-03-Audubon_Newsletter_Fall-2018.pdf

Open Download Copy Link

687.26 KB

2021-02-17

February 17, 2021

2021-02-17

February 17, 2021

2018-02-Audubon_Newsletter_Summer-2018.pdf

application/pdf2018-02-Audubon_Newsletter_Summer-2018.pdf

Open Download Copy Link

975.74 KB

2021-02-17

February 17, 2021

2021-02-17

February 17, 2021

2018-01-Audubon_Newsletter_Spring-2018.pdf

application/pdf2018-01-Audubon_Newsletter_Spring-2018.pdf

Open Download Copy Link

745.6 KB

2021-02-17

February 17, 2021

2021-02-17

February 17, 2021

2017-05-Audubon_Newsletter_Winter-2017.pdf

application/pdf2017-05-Audubon_Newsletter_Winter-2017.pdf

Open Download Copy Link

456.55 KB

2021-02-17

February 17, 2021

2021-02-17

February 17, 2021

2017-04-Audubon_Newsletter_Fall-2017.pdf

application/pdf2017-04-Audubon_Newsletter_Fall-2017.pdf

Open Download Copy Link

679.26 KB

2021-02-17

February 17, 2021

2021-02-17

February 17, 2021

2017-03-Audubon_Newsletter_Summer-2017.pdf

application/pdf2017-03-Audubon_Newsletter_Summer-2017.pdf

Open Download Copy Link

613.9 KB

2021-02-17

February 17, 2021

2021-02-17

February 17, 2021

2017-02-Audubon_Newsletter_Spring-2017.pdf

application/pdf2017-02-Audubon_Newsletter_Spring-2017.pdf

Open Download Copy Link

568.25 KB

2021-02-17

February 17, 2021

2021-02-17

February 17, 2021

2017-01-Audubon_Newsletter_Feb-Mar-2017.pdf

application/pdf2017-01-Audubon_Newsletter_Feb-Mar-2017.pdf

Open Download Copy Link

584.59 KB

2021-02-17

February 17, 2021

2021-02-17

February 17, 2021

2016-04-Audubon_Newsletter_Fall_2016.pdf

application/pdf2016-04-Audubon_Newsletter_Fall_2016.pdf

Open Download Copy Link

631.88 KB

2021-02-17

February 17, 2021

2021-02-17

February 17, 2021

2016-03-Audubon_Newsletter-April-May-2016.pdf

application/pdf2016-03-Audubon_Newsletter-April-May-2016.pdf

Open Download Copy Link

607.02 KB

2021-02-17

February 17, 2021

2021-02-17

February 17, 2021

2016-02-Audubon_Newsletter_Summer-2016.pdf

application/pdf2016-02-Audubon_Newsletter_Summer-2016.pdf

Open Download Copy Link

544.46 KB

2021-02-17

February 17, 2021

2021-02-17

February 17, 2021

2016-01-Audubon_Newsletter_Feb-Mar-2016.pdf

application/pdf2016-01-Audubon_Newsletter_Feb-Mar-2016.pdf

Open Download Copy Link

922.49 KB

2021-02-17

February 17, 2021

2021-02-17

February 17, 2021

2015-05-Audubon_Newsletter-Winter-2015.pdf

application/pdf2015-05-Audubon_Newsletter-Winter-2015.pdf

Open Download Copy Link

419.06 KB

2021-02-17

February 17, 2021

2021-02-17

February 17, 2021

2015-04-Audubon_Newsletter_Summer_2015.pdf

application/pdf2015-04-Audubon_Newsletter_Summer_2015.pdf

Open Download Copy Link

453.9 KB

2021-02-17

February 17, 2021

2021-02-17

February 17, 2021

2015-03-Audubon_Newsletter_Fall_2015.pdf

application/pdf2015-03-Audubon_Newsletter_Fall_2015.pdf

Open Download Copy Link

521.72 KB

2021-02-17

February 17, 2021

2021-02-17

February 17, 2021

2015-02-Audubon_Newsletter_Apr-May-2015.pdf

application/pdf2015-02-Audubon_Newsletter_Apr-May-2015.pdf

Open Download Copy Link

500.46 KB

2021-02-17

February 17, 2021

2021-02-17

February 17, 2021

2015-01-Audubon_Newsletter_Feb-Mar-2015.pdf

application/pdf2015-01-Audubon_Newsletter_Feb-Mar-2015.pdf

Open Download Copy Link

675.13 KB

2021-02-17

February 17, 2021

2021-02-17

February 17, 2021

2014-05-Audubon_Newsletter-Winter-2014.pdf

application/pdf2014-05-Audubon_Newsletter-Winter-2014.pdf

Open Download Copy Link

1.49 MB

2021-02-17

February 17, 2021

2021-02-17

February 17, 2021

2014-04-Audubon_Newsletter-Fall-2014.pdf

application/pdf2014-04-Audubon_Newsletter-Fall-2014.pdf

Open Download Copy Link

1.07 MB

2021-02-17

February 17, 2021

2021-02-17

February 17, 2021

2014-03-Audubon_Newsletter_Summer-2014.pdf

application/pdf2014-03-Audubon_Newsletter_Summer-2014.pdf

Open Download Copy Link

150.09 KB

2021-02-17

February 17, 2021

2021-02-17

February 17, 2021

2014-02-Audubon_Newsletter-April-May-2014.pdf

application/pdf2014-02-Audubon_Newsletter-April-May-2014.pdf

Open Download Copy Link

160.69 KB

2021-02-17

February 17, 2021

2021-02-17

February 17, 2021

2014-01-Audubon_Newsletter-Feb-Mar-2014.pdf

application/pdf2014-01-Audubon_Newsletter-Feb-Mar-2014.pdf

Open Download Copy Link

146.12 KB

2021-02-17

February 17, 2021

2021-02-17

February 17, 2021

2013-05-Audubon_Newsletter_Winter-2013.pdf

application/pdf2013-05-Audubon_Newsletter_Winter-2013.pdf

Open Download Copy Link

161.47 KB

2021-02-17

February 17, 2021

2021-02-17

February 17, 2021

2013-04-Audubon_Newsletter_Fall_2013.pdf

application/pdf2013-04-Audubon_Newsletter_Fall_2013.pdf

Open Download Copy Link

166.63 KB

2021-02-17

February 17, 2021

2021-02-17

February 17, 2021

2013-03-Audubon_Newsletter_Summer_2013.pdf

application/pdf2013-03-Audubon_Newsletter_Summer_2013.pdf

Open Download Copy Link

329.29 KB

2021-02-17

February 17, 2021

2021-02-17

February 17, 2021

2013-02-Audubon_Newsletter_Apr-May_2013.pdf

application/pdf2013-02-Audubon_Newsletter_Apr-May_2013.pdf

Open Download Copy Link

218.73 KB

2021-02-17

February 17, 2021

2021-02-17

February 17, 2021

2013-01-Audubon_Newsletter_Feb-Mar-2013.pdf

application/pdf2013-01-Audubon_Newsletter_Feb-Mar-2013.pdf

Open Download Copy Link

158.63 KB

2021-02-17

February 17, 2021

2021-02-17

February 17, 2021

2012-05-Audubon_Newsletter_Winter-2012.pdf

application/pdf2012-05-Audubon_Newsletter_Winter-2012.pdf

Open Download Copy Link

222.82 KB

2021-02-17

February 17, 2021

2021-02-17

February 17, 2021

2012-04-Audubon_Newsletter_Fall-2012.pdf

application/pdf2012-04-Audubon_Newsletter_Fall-2012.pdf

Open Download Copy Link

186.36 KB

2021-02-17

February 17, 2021

2021-02-17

February 17, 2021

2012-03-Audubon_Newsletter_Summer-2012.pdf

application/pdf2012-03-Audubon_Newsletter_Summer-2012.pdf

Open Download Copy Link

218.84 KB

2021-02-17

February 17, 2021

2021-02-17

February 17, 2021

2012-02-Audubon_Newsletter_Apr-May_2012.pdf

application/pdf2012-02-Audubon_Newsletter_Apr-May_2012.pdf

Open Download Copy Link

212.07 KB

2021-02-17

February 17, 2021

2021-02-17

February 17, 2021

2012-01-Audubon_Newsletter_Feb-Mar-2012.pdf

application/pdf2012-01-Audubon_Newsletter_Feb-Mar-2012.pdf

Open Download Copy Link

167.21 KB

2021-02-17

February 17, 2021

2021-02-17

February 17, 2021

2011-05-Audubon_Newsletter_Winter-2011.pdf

application/pdf2011-05-Audubon_Newsletter_Winter-2011.pdf

Open Download Copy Link

533.61 KB

2021-02-17

February 17, 2021

2021-02-17

February 17, 2021

2011-04-Audubon_Newsletter-Fall-2011.pdf

application/pdf2011-04-Audubon_Newsletter-Fall-2011.pdf

Open Download Copy Link

727.62 KB

2021-02-17

February 17, 2021

2021-02-17

February 17, 2021

2011-03-Audubon_Newsletter-Summer-2011.pdf

application/pdf2011-03-Audubon_Newsletter-Summer-2011.pdf

Open Download Copy Link

301.21 KB

2021-02-17

February 17, 2021

2021-02-17

February 17, 2021

2011-02-Audubon_Newsletter_Apr-May_2011.pdf

application/pdf2011-02-Audubon_Newsletter_Apr-May_2011.pdf

Open Download Copy Link

254.31 KB

2021-02-17

February 17, 2021

2021-02-17

February 17, 2021

2011-01-Audubon_Newsletter_Feb-Mar-2011.pdf

application/pdf2011-01-Audubon_Newsletter_Feb-Mar-2011.pdf

Open Download Copy Link

504.23 KB

2021-02-17

February 17, 2021

2021-02-17

February 17, 2021

2010-05-Audubon_Newsletter_Winter-2010.pdf

application/pdf2010-05-Audubon_Newsletter_Winter-2010.pdf

Open Download Copy Link

282.43 KB

2021-02-17

February 17, 2021

2021-02-17

February 17, 2021

2010-04-Audubon_Newsletter_Fall-2010.pdf

application/pdf2010-04-Audubon_Newsletter_Fall-2010.pdf

Open Download Copy Link

214.67 KB

2021-02-17

February 17, 2021

2021-02-17

February 17, 2021

2010-03-Audubon_Newsletter_Summer-2010.pdf

application/pdf2010-03-Audubon_Newsletter_Summer-2010.pdf

Open Download Copy Link

1.72 MB

2021-02-17

February 17, 2021

2021-02-17

February 17, 2021

2010-02-Audubon_Newsletter_Apr-May-2010.pdf

application/pdf2010-02-Audubon_Newsletter_Apr-May-2010.pdf

Open Download Copy Link

385.45 KB

2021-02-17

February 17, 2021

2021-02-17

February 17, 2021

2010-01-Audubon_Newsletter_Feb-Mar-2010.pdf

application/pdf2010-01-Audubon_Newsletter_Feb-Mar-2010.pdf

Open Download Copy Link

193.48 KB

2021-02-17

February 17, 2021

2021-02-17

February 17, 2021

2009-05-Audubon_Newsletter_Winter-2009.pdf

application/pdf2009-05-Audubon_Newsletter_Winter-2009.pdf

Open Download Copy Link

182.14 KB

2021-02-17

February 17, 2021

2021-02-17

February 17, 2021

2009-04-Audubon_Newsletter-Fall-2009.pdf

application/pdf2009-04-Audubon_Newsletter-Fall-2009.pdf

Open Download Copy Link

145.91 KB

2021-02-17

February 17, 2021

2021-02-17

February 17, 2021

2009-03-Audubon_Newsletter-Summer-2009.pdf

application/pdf2009-03-Audubon_Newsletter-Summer-2009.pdf

Open Download Copy Link

200.44 KB

2021-02-17

February 17, 2021

2021-02-17

February 17, 2021

2009-02-Audubon_Newsletter-April-May-2009.pdf

application/pdf2009-02-Audubon_Newsletter-April-May-2009.pdf

Open Download Copy Link

272.87 KB

2021-02-17

February 17, 2021

2021-02-17

February 17, 2021

2009-01-Audubon_Newsletter-Feb-Mar-2009.pdf

application/pdf2009-01-Audubon_Newsletter-Feb-Mar-2009.pdf

Open Download Copy Link

280.61 KB

2021-02-17

February 17, 2021

2021-02-17

February 17, 2021

2008-05-Audubon_Newsletter_Winter-2008.pdf

application/pdf2008-05-Audubon_Newsletter_Winter-2008.pdf

Open Download Copy Link

379.45 KB

2021-02-17

February 17, 2021

2021-02-17

February 17, 2021

2008-04-Audubon_Newsletter-Fall-2008.pdf

application/pdf2008-04-Audubon_Newsletter-Fall-2008.pdf

Open Download Copy Link

1.29 MB

2021-02-17

February 17, 2021

2021-02-17

February 17, 2021

2008-03-Audubon_Newsletter-Summer-2008.pdf

application/pdf2008-03-Audubon_Newsletter-Summer-2008.pdf

Open Download Copy Link

341.1 KB

2021-02-17

February 17, 2021

2021-02-17

February 17, 2021

2008-02-Audubon_Newsletter-April-May-2008.pdf

application/pdf2008-02-Audubon_Newsletter-April-May-2008.pdf

Open Download Copy Link

225.28 KB

2021-02-17

February 17, 2021

2021-02-17

February 17, 2021

2008-01-Audubon_Newsletter-Feb-Mar-2008.pdf

application/pdf2008-01-Audubon_Newsletter-Feb-Mar-2008.pdf

Open Download Copy Link

272.98 KB

2021-02-17

February 17, 2021

2021-02-17

February 17, 2021

2007-05-Audubon_Newsletter-Winter-2007.pdf

application/pdf2007-05-Audubon_Newsletter-Winter-2007.pdf

Open Download Copy Link

286.64 KB

2021-02-17

February 17, 2021

2021-02-17

February 17, 2021

2007-04-Audubon_Newsletter-Summer-2007.pdf

application/pdf2007-04-Audubon_Newsletter-Summer-2007.pdf

Open Download Copy Link

354.06 KB

2021-02-17

February 17, 2021

2021-02-17

February 17, 2021

2007-03-Audubon_Newsletter-Fall-2007.pdf

application/pdf2007-03-Audubon_Newsletter-Fall-2007.pdf

Open Download Copy Link

437.4 KB

2021-02-17

February 17, 2021

2021-02-17

February 17, 2021

2007-02-Audubon_Newsletter-April-May-2007.pdf

application/pdf2007-02-Audubon_Newsletter-April-May-2007.pdf

Open Download Copy Link

201.77 KB

2021-02-17

February 17, 2021

2021-02-17

February 17, 2021

2007-01-Audubon_Newsletter-Feb-Mar-2007.pdf

application/pdf2007-01-Audubon_Newsletter-Feb-Mar-2007.pdf

Open Download Copy Link

570.41 KB

2021-02-17

February 17, 2021

2021-02-17

February 17, 2021

2006-05-Audubon_Newsletter-Winter-2006.pdf

application/pdf2006-05-Audubon_Newsletter-Winter-2006.pdf

Open Download Copy Link

642.74 KB

2021-02-17

February 17, 2021

2021-02-17

February 17, 2021

2006-04-Audubon_Newsletter-Fall-2006.pdf

application/pdf2006-04-Audubon_Newsletter-Fall-2006.pdf

Open Download Copy Link

2.97 MB

2021-02-17

February 17, 2021

2021-02-17

February 17, 2021

2006-03-Audubon_Newsletter-Summer-2006.pdf

application/pdf2006-03-Audubon_Newsletter-Summer-2006.pdf

Open Download Copy Link

1.18 MB

2021-02-17

February 17, 2021

2021-02-17

February 17, 2021

2006-02-Audubon_Newsletter-April-May-2006.pdf

application/pdf2006-02-Audubon_Newsletter-April-May-2006.pdf

Open Download Copy Link

4.78 MB

2021-02-17

February 17, 2021

2021-02-17

February 17, 2021

2006-01-Audubon_Newsletter-Feb-Mar-2006.pdf

application/pdf2006-01-Audubon_Newsletter-Feb-Mar-2006.pdf

Open Download Copy Link

1.29 MB

2021-02-17

February 17, 2021

2021-02-17

February 17, 2021

2005-05-Audubon_Newsletter-Winter-2005.pdf

application/pdf2005-05-Audubon_Newsletter-Winter-2005.pdf

Open Download Copy Link

2.7 MB

2021-02-17

February 17, 2021

2021-02-17

February 17, 2021

2005-04-Audubon_Newsletter-Fall-2005.pdf

application/pdf2005-04-Audubon_Newsletter-Fall-2005.pdf

Open Download Copy Link

1.48 MB

2021-02-17

February 17, 2021

2021-02-17

February 17, 2021

2005-02-Audubon_Newsletter_Apr-May2005.pdf

application/pdf2005-02-Audubon_Newsletter_Apr-May2005.pdf

Open Download Copy Link

480 KB

2021-02-17

February 17, 2021

2021-02-17

February 17, 2021

2005-01-Audubon_Newsletter-Feb-Mar-2005.pdf

application/pdf2005-01-Audubon_Newsletter-Feb-Mar-2005.pdf

Open Download Copy Link

684.11 KB

2021-02-17

February 17, 2021

2021-02-17

February 17, 2021

87

52d4ecb65d