2022 Annual Dinner
Friday, September 9
Crabtree's Kittle House
EVENT CONCLUDED!
Join us in 2023 for our alternate year dinner potluck gathering. Date TBD.
We hope be back at Crabtree's Kittle House in 2024.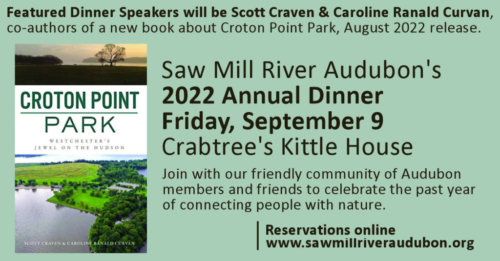 5:00 pm Reception
6:00 pm Dinner Seating
6:30 pm Evening Program begins

All are invited to our 2022 Annual Dinner! Feel comfortable to come alone or with family and friends with our open seating and welcoming tables of eight. Enjoy our welcoming reception with hors d'oeuvres and complimentary glass of house wine or beer. There will be opportunities for book purchases/signing and conversation with our featured speakers. Cash bar available for other beverages throughout our evening. Dinner seating will be promptly at 6:00 pm with dinner program starting at 6:30 pm.

 COVID Safety Notes
As for all SMRA group activities, vaccinations are required to help protect everyone. Weather permitting, our reception time will be held outside in the Kittle House garden patio area, under a large tent. Masks are welcome at this event, as you prefer. Consider doing an at-home COVID test within 24 hours of this event. (As always if you don't feel well or have any symptoms, please stay home.)

Dinner Program
Our 2022 Larry Light Youth Scholarship student,
Our featured speakers Scott Craven and Caroline Ranald Curvan, co-authors of Croton Point Park: Westchester's Jewel On the Hudson, a new book to be released August 2022, (more here about the book & authors),

Our raffle drawing for our 2022 Birding Quilt, (see quilt and buy raffle tickets here), and then

Our usual quick finale with images from SMRA projects & activities. Will you be in our pictures?
~ ~ ~ ~ ~ ~ ~
Crabtree's Kittle House is an extraordinary venue. We have been holding our dinners here on alternate years with community potlucks in between.

Do consider treating yourself, if you are able, and join us at Kittle House in September.

~ ~ ~ ~ ~ ~ ~
Dinner Details
Our dinner cost is underwritten with support from Crabtree's Kittle House.


Our $125/person price includes hors d'oeuvres upon arrival, a farm to table buffet with wide variety of items featuring local Hudson Valley farms, signature desserts, a complimentary glass of house wine or a beer, as well as soft drinks and coffee/tea through the meal.

A cash bar will be available for additional beverages.
~ ~ ~ ~ ~ ~ ~
Thank you, Crabtree's Kittle House, for offering generous event pricing and extra gifts for this Saw Mill River Audubon event. We much appreciate your support!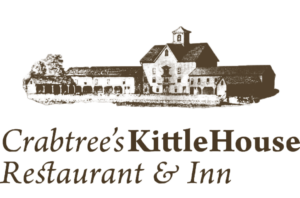 Reserve your dinner ticket today with the form below OR, if you prefer, you may call our office at 914-666-6503 for reservations.
You may pay online today with MasterCard or Visa OR you can reserve online and mail us your check within a week of your online reservation, to reserve your dinner space. Keep your confirmation email as your dinner admission ticket.


We have sold out past dinners so don't miss reserving soon!

FORM NOW INACTIVE

More About Scott Craven
Scott Craven is a former Ossining police captain whose master's thesis focused on an environmental history of the Ossining and Croton area. As historian of the Town of Ossining and an avid fisherman, paddler and cyclist he knows Croton Point better than most. Over the years, he has naturally connected with many people whose passion and expertise regarding different aspects of Croton Point have helped to weave its history into a compelling story.
More About Caroline Ranald Curvan
Caroline Ranald Curvan is a professional researcher and writer. She recently led the research team for a critically acclaimed American Masters/PBS documentary entitled Laura Ingalls Wilder: Prairie to Page. A writer with popular local blog (OssiningHistoryontheRun.com) and an adjunct professor of research and composition, she is a deep and passionate student of history.