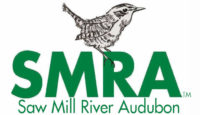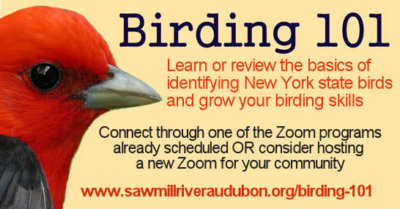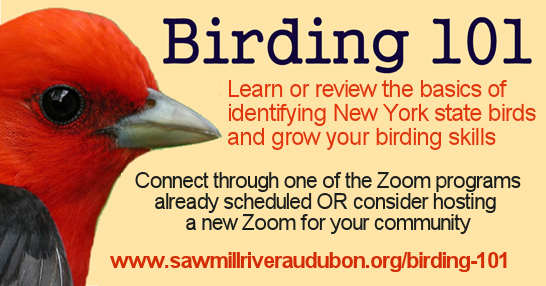 Birding Workshops
Saw Mill River Audubon Zoom and in-person birding workshops through public libraries and community groups including other Audubon chapters.

Listed below are our upcoming birding workshops.
To connect with these workshops, click on the library/organization names below for registration page or Zoom links, often available at least a month before the scheduled program.

[Download our Birding 101 resource handout]
Here is our listing of Zoom or in-person programs for your library or community group to co-sponsor.
 Contact our office for available dates and more details.

Upcoming Birding Workshops
 Thursday, July 20, 2023, 7:00 pm
Raptors for Rookies
Somers, Tuckahoe and Yonkers Libraries
Request Zoom link here
 Contact us to schedule a program
for your community group or library!