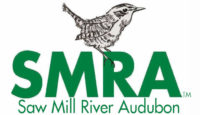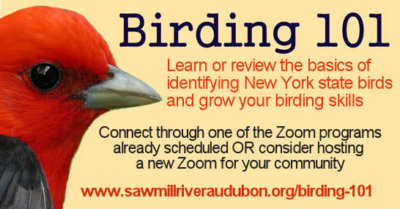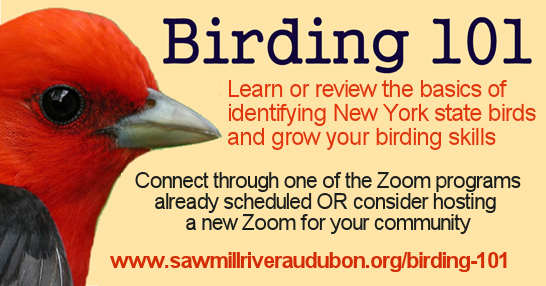 Birding Workshops
Saw Mill River Audubon Zoom and in-person birding workshops through public libraries and community groups including other Audubon chapters.

Listed below are our upcoming birding workshops. To connect with these workshops, click on the library/organization names below for registration page or Zoom links, often available at least a month before the scheduled program.

[Download our Birding 101 resource handout]
We invite you to schedule one of our Zoom or in-person programs for your library or community group. Contact our office for available dates and more details.

Upcoming Birding Workshops
Monday, January 23, 10:00 am
Diversity of Westchester Birds: From Eagles to Warblers
JCC on the Hudson, Tarrytown
(In person program, $5/JCC members; $10/non-members)
Saturday, January 28, 2023, 2:00 pm
Winter Birding
(in person program / no charge / all welcome)
Putnam Highlands Audubon
Desmond Fish Library, Garrison
Monday, January 30, 2023, 7:00 pm
Raptors for Rookies: Identification of hawks, owls, eagles
Harrison Public Library Zoom
Thursday, March 30, 7:00 pm
Spring Bird Tune Up
SMRA Public Program Zoom
Details to follow

Thursday, April 13, 2023, 7:00 pm
How to be a Good Bird Neighbor
Pearl River Library Zoom
Request Zoom link here

Thursday, April 20, 2023, 7:00 pm
Birding 101 via Zoom
Co-sponsored by Pelham, Greenburgh, Somers, 
and Yonkers Public Libraries.
Register for Zoom link here

Contact us to schedule a program
for your community group or library!