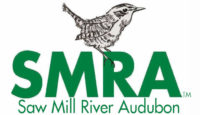 Neonics: learn more & take action



In case you missed our recent program about the urgent issue of neonic pesticides, we encourage you to view the video below.
After viewing this video, if you are as concerned as we are about the dangers of neonics, please consider taking action today. 
Scroll below the video for a quick suggested action step.
The Birds and Bees Protection Act has already passed the New York State Assembly and Senate. All that's needed is Governor Hochul's signature to pass this act and ban the most toxic pesticides harmful to the birds and bees…and us!

The most effective way to urge the Governor to pass the bill is to call her office at:

1-518-474-8390. It will take you two minutes!

You will likely reach voice mail so be prepared to leave a message.

Here's a simple message you can leave:

 "Governor Hochul, please pass the Birds and Bees Protection Act which bans toxic pesticides harmful to our environment and human health."

Here is more background:

https://www.nrdc.org/press-releases/new-york-protects-birds-and-bees-nation-leading-legislation

We also encourage you to forward this email to others.
Saw Mill River Audubon's Advocacy Committee organized the above Zoom webinar and this followup action.

Sign up for our Advocacy Issue Alerts if you want to receive other updates like this.