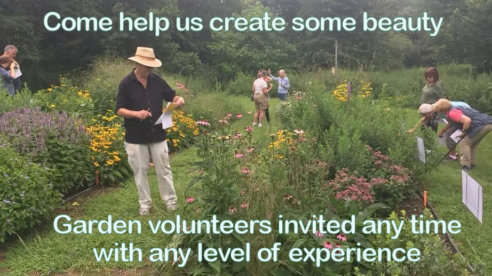 Upcoming Native Plant Sessions

RSVP for upcoming work day using form below.
Come learn about native plant gardening at Pruyn Sanctuary this spring and summer. Work with us and learn to recognize native plants and the best way to encourage their growth.
You can come for any scheduled session and come once or come across the growing season! 


Come at the start of each session for the intro of the day's work and leave earlier as needed. 


These experiences are best for adults and children 10 years or older, with each child bringing their own adult.

To RSVP for upcoming gardening sessions, use the form below to check off the dates when you can help.