Saturday, March 9, 2024
8:00 am to 12 noon

Long Island Birding
[Google map link to meeting spot]

Please be sure to use the form below to register for this trip so we know to expect you and can update you on any itinerary changes.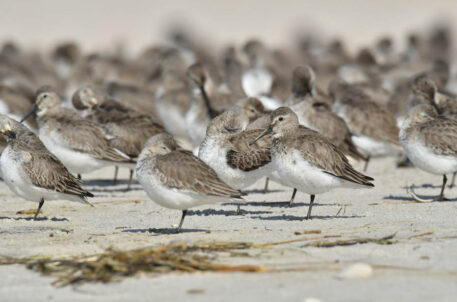 We will meet 8:00 am at the back right hand corner of the parking lot for Nickerson Beach [Google Map link]. Some carpooling from Westchester locations may be possible but not guaranteed.
After birding at this location, we will drive to 2-3 other locations to stop and bird.  These will be determined closer to the trip date depending on weather and bird reports.
On the day of the field trip, after the first stop, we can text you the Google map link to each following stop — if you have a cell phone with you and share your number — OR you can try to caravan with us and follow up location to location.
Other details
Dress for the weather forecast at Lido Beach, NY but bring extra layers so you can adapt to changing temps. Bring water or other beverage and a snack, as you wish. Bring binoculars or let us know in advance if you want to borrow one or more from SMRA to use during this field trip. We will have one or more spotting scopes available to share any longer distance views with participants.
This field trip may be rescheduled or cancelled by a forecast of steady rain, heavy snow, winds above 30mph or lightning since we will be in an exposed location. We may still continue with light rain, snow or wind.
We will contact all trip participants at least two hours before the meeting time if we reschedule or cancel.
If still uncertain, check our web site calendar to see if any trip status change .
** If any questions, contact our office at office@sawmillriveraudubon.org or 914-666-6503.