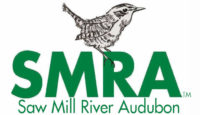 SMRA Trip Payment Form
via Paypal

This secure form is for your convenience for SMRA trip payments.
A 3% credit card surcharge will be calculated below to offset merchant fees charged to Saw Mill River Audubon.
Your credit card payment will be securely processed by Authorize.Net, with details below.
Saw Mill River Audubon is registered as a not-for-profit 501(c)3 organization with the State of New York.